Big Ideas: How Writing Down My Goals Made Them Come True
I stumbled across an old Word doc. on my laptop yesterday.
It was titled, "Big Ideas."
I laughed at myself because I obviously thought very highly of my own ideas, if I thought they deserved to be called "big." I mean, go big or go home right? Now that I think of it, "Little Ideas," would have been pretty funny.
Under the "last modified" column it said April 7, 2017. And for a second, I thought, 'Oh, I opened this recently.' And then I realized it was April… 2018…
So, a year had passed since I last took a look at my "Big Ideas."
In all honesty, I discovered this old document while I was searching for inspiration for this blog post. For the past two weeks, I've managed to write and upload a post on my website. It's a new goal of mine and I didn't want to ruin the 2-week streak.
I clicked on the "Big Ideas" document hoping it would be the answer to my blog post problems. And there it was. All the inspiration I needed. (*This is why I believe in signs! New goal of blogging meets my 1-year old goals.)
I've copied and pasted the Word document down below for you to read. I actually smiled as I read through it.
"BIG IDEAS
Photo-shoot mimicking popular, most creative, unique, funny emojis. Do side by side comparisons on website

Eyesore Series- finding beauty in the places we least expect it

Bumper stickers of America

Retirement Home Photography

My "couple's game show" video idea https://www.ted.com/talks/alec_soth_stacey_baker_this_is_what_enduring_love_looks_like

Establish reminisce programs in nursing homes in order to curb abuse and promote a healthier morale (Henkel Reviews/Publications)

Creating a video of one's life from photographs and videos to help them remember- Alzheimer's Project (HBO) https://www.facebook.com/Upworthy/

Military Homecomings--offer free photos!!"
Now to you, this list looks like a bunch of half sentences, with random website links and bad grammar. But to me, these 8-bullet points show my real.life.progress. And I can't help but smile.
You might be asking yourself, how in the Hell does bad grammar, half sentences and URLs show progress?
Well, you see, one year ago, I wrote down my big ideas AKA my goals. Then, as far as I can remember, I hit 'save as,' typed in the word "Big Ideas" and that was it. I don't really remember how often, or if I even looked back at the document after I typed it in April 2017.
But here we are, April 2018, and I've completed 3/8 goals and currently working on the 4th.
Now a 50% success rate might not sound great to you, but it sure feels great to me! I honestly was not expecting to have accomplished any of the goals I had written down. I could have opened this document and looked at the list to find I accomplished 0/8 goals.
Instead, I'll take 3.5/8.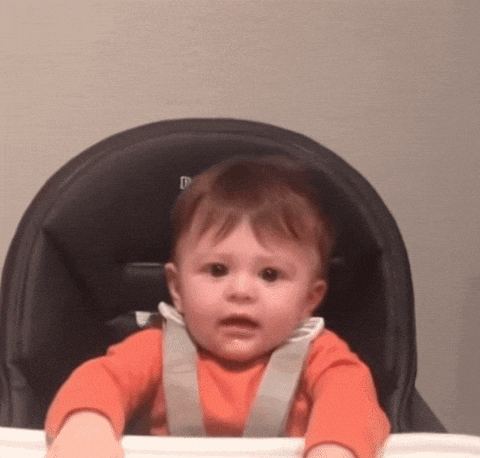 In the last year, I've:
Started my video keepsake project, where I interview people about the story of their life. It's a creative way to capture their stories so they can be shared and cherished forever. (examples under Film tab)

I photographed my first military homecoming and made a video for the family. It was an emotional experience and 100 percent candid and genuine. (You can watch 1 minute version of the full video on my Instagram @candidlightfilms)

In less than a week, I am photographing portraits and glamour shots for a group of seniors at a retirement home in my community. One of the women even wants to wear a boa. You go sister!

Just last week, my mother-in-law sent me some inspiration for a series I've wanted to do, where I find beauty in unsuspecting places. I was thinking of calling it my "Eye Sore Series." Mama Sandy thinks I need to work on the name, hahaha. Suggestions are welcome. You can email me name ideas at hollie@candidlightfilms.com
As for the rest of my Big Ideas, they are all still real possibilities. Why? Because I wrote them down and now I have proof that it works.
I know it's not rocket-scientist. There are hundreds of successful people out there, telling the world to write down their goals. But until we actually do it, and see for ourselves that it works, it doesn't work.
I wanted to share this story with you, so you can hear from me, first-hand, that it works!
Hurry up!
Grab a pen.
Start writing!
And as you can see from my chicken-scratch above, you don't even need to be super-thorough or specific about your goals. General ideas are better than no ideas. Don't stress yourself out about details and timelines. That will just stop you from writing down your Big Ideas.
My advice:
Keep it quick
Keep it simple
Be inspired when you do it
It's not as simple as just writing down your goals and walking away. You actually have to do the work. But I strongly believe that by writing down your goals, you are keeping those ideas in your subconscious.
It's hard not to wonder how quickly I could have accomplished these goals, or if I would have completed more of them, had I put these goals in my line of sight, every day. Instead of hidden away on my laptop computer. Maybe there really is something to that statement "Out of sight, out of mind."
What if, from now on, I wake up and see the goals on my mirror or on a post-it-note at my desk?
My Big Ideas just starring me in the face as I push through my workday.
That, my friends, is the plan. I'll be sure to keep you posted on how quickly the rest of my goals start happening once I look at them every morning.
And just because I really do believe in signs (other people might call it coincidence)...
Here is a 10-minute podcast from my FAVORITE Tim Ferriss.
I just listened to it today and I'm sharing it because this week's guest talks about "Moonshot Thinking, which is the guest's name for how to think bigger...
Really? I can't make this up.
It was a little hard to follow along at first, but then I started to hear the message.
MESSAGE>> We live in a society that maintains the norm. No more. No less. So in order for us to start thinking bigger, we first need to be granted permission. That permission may be real or imagined.
So because of that, I'm here, to officially grant you permission. THINK BIG!